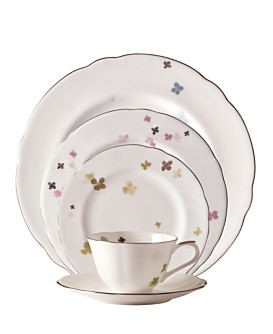 Does anyone ever use formal china anyways?
I was looking for formal china to put on our Macy's registry this morning, and while I had chosen a nice Martha Stewart set that was light blue and floral (Billy really wants a nice looking set), I have officially changed my mind to this lovely Marc Jabobs set called "Elizabeth." And I love the stemware for the set, too! It's so girly: I'm in love.
It's so much cheaper if you purchase it at the Upscale Gallery, though.